About
In the heart of San Pedro Garza García, is the Hotel Habita MTY, located inside Plaza O2, just 2 km from the corporate zone and 8 km from the Museum of Contemporary Art of Monterrey, our privileged location offers impressive views of the city and the majestic Sierra Madre, creating a unique experience for our guests.
Our minimalist, monochrome-themed rooms offer an elegant design and equipped with the best amenities in the area. The spacious and cozy suites have living rooms, while the penthouse offers a privileged balcony with panoramic views of the mountains.
At the hotel, you will find an ideal restaurant to enjoy a romantic dinner, a business breakfast or a meeting with friends. In addition, on our top floor, you can relax in the Pool-bar with two swimming pools and an impressive design, as well as enjoy the outdoor bar with 360° views.
We also specialize in organizing unforgettable social events and weddings. Our elegant and versatile spaces adapt to your needs, creating a personalized and unique experience for each special occasion. Our professional team will be happy to help you in the planning and execution of every detail, guaranteeing the success of your event.
Discover the hotel where a privileged location, modern rooms, gastronomic excellence, and spaces for exclusive events combine to provide you with an unforgettable stay in Monterrey.
Architecture
Landa Arquitectos
Agustín Landa Interior
Interior design
Joseph Dirand
Graphic design
Ignacio Cadena
Restaurants
Located on the first floor of the hotel, our restaurant welcomes you with a modern and casual atmosphere, in perfect black and white contrast. It is the ideal place to start the day with a working breakfast, while enjoying a sophisticated atmosphere.
In the evenings, the restaurant is transformed with soft candlelight lighting, creating an intimate and welcoming atmosphere. It is the perfect setting to enjoy a romantic dinner with your partner or spend a pleasant moment with friends.
Our restaurant offers a unique gastronomic experience, where our executive chef creates exquisite dishes with fresh ingredients of the highest quality. Whether you want to explore new culinary options or savor your favorite dishes, our diverse and carefully crafted menu will meet your expectations.
Schedules
Monday to Saturday from 7:00 a.m. to 11:00 p.m.
Sunday from 7:00 a.m. to 10:00 p.m.
Terrace
SAKANA
POOL BAR
The terrace of the Hotel Habita MTY has two spaces.
Attached to the restaurant and located outdoors, the Sakana terrace offers you an oasis of tranquility between trees and giant umbrellas. It is the perfect place to enjoy a delicious gourmet coffee and delight yourself with unique desserts.
Whether to start your day with energy, enjoy a relaxing afternoon rest or end the night in style, the Sakana terrace offers you a unique experience in a natural and welcoming environment.
Schedules
Monday to Saturday from 7:00 a.m. to 11:00 p.m.
Sunday from 7:00 a.m. to 10:00 p.m.
Located on the top floor of the hotel is our most spectacular space: the Pool Bar. Framed by two impressive pools, it offers a 360° panoramic view of the city. Since its opening, it has become the meeting place par excellence for Monterrey society and the setting for exclusive corporate events.
Whether you want to spend a day of sun and fun or experience the excitement of the city's nightlife, the Pool Bar at the Hotel Habita MTY is the ideal place to enjoy unforgettable moments.
Schedules
Monday to Wednesday from 10:00 a.m. to 11:00 p.m.
Thursday from 10:00 a.m. to 12:00 a.m.
Friday and Saturday from 10:00 a.m. to 2:00 a.m.
Sunday from 10:00 a.m. to 10:00 p.m.
Wellness
By staying with us, you will have access to exclusive discounts at the spa located in the O2 plaza complex, just a few steps from the hotel. In addition, if you prefer to enjoy a personalized service in the comfort of your room, we also offer luxury options to provide you with top quality massages and facials.
At Habita MTY, we take pride in caring for your well-being and providing you with exceptional spa experiences. Whether you choose to visit our spa in the O2 plaza or enjoy personalized services in your room, we are committed to offering you moments of relaxation and renewal during your stay.
Do not hesitate to contact our team for more information and to make your reservations. We are here to help you create an unforgettable spa experience and guarantee your maximum comfort and satisfaction during your stay at our hotel.
Eventos
Habita MTY has different spaces for private events, including 2 terraces with different capacities, one of them overlooking the Serro de la Silla, where we hold tailor-made events, taking care of countless details from music, lights, the staff and catering. We have an event planner for a more direct and personal treatment, in order to create a unique experience.
Neighborhood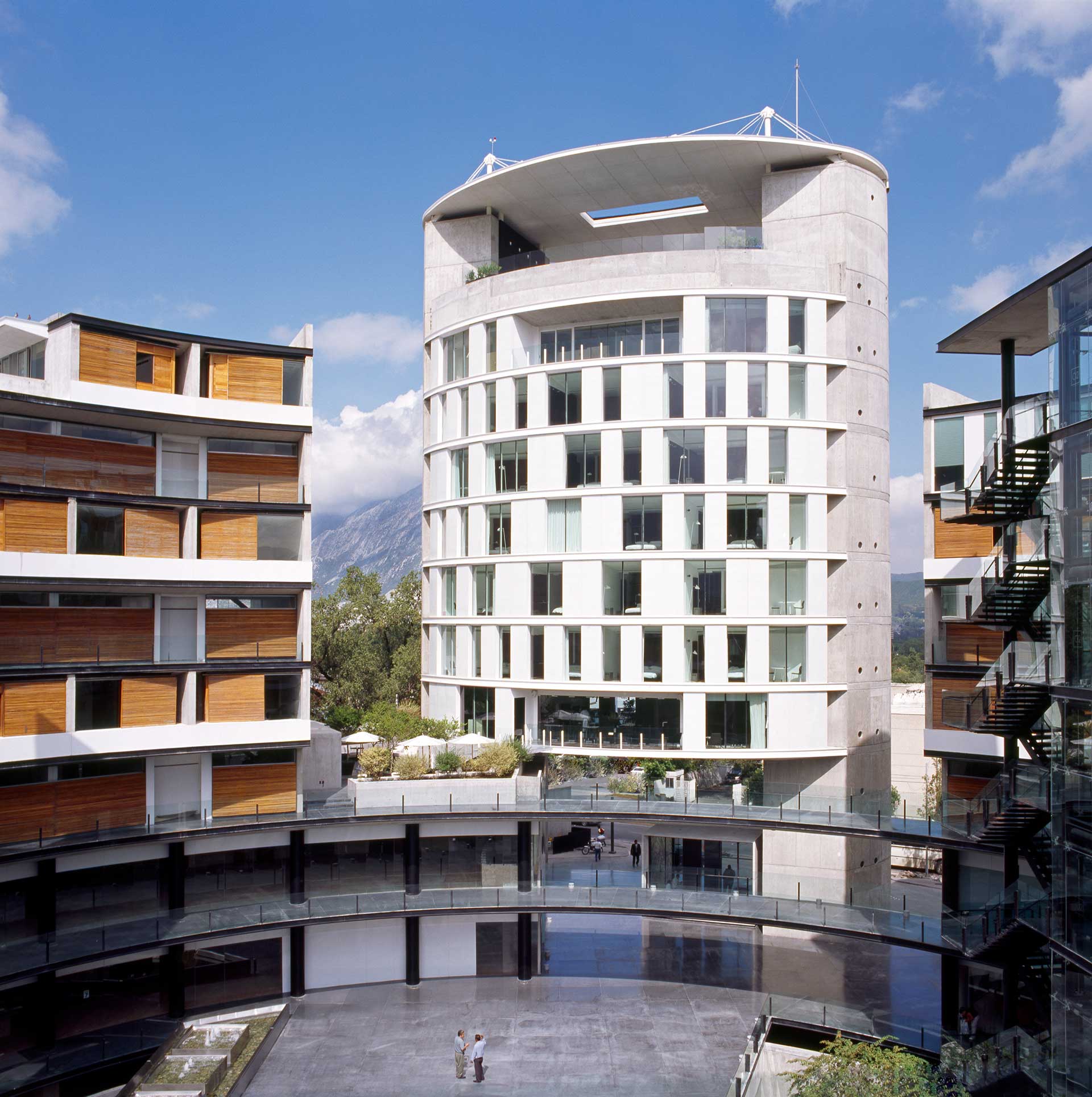 Habita MTY is strategically located near one of the most important corporate and financial areas in Mexico. Surrounded by a vibrant gastronomic offer and various entertainment options, our hotel offers an unbeatable experience.
If you are a lover of good food, you can enjoy an unforgettable culinary experience in the renowned restaurants that are located nearby. Explore the diversity of flavors, from authentic local dishes to international culinary proposals.
Also, if you want to satisfy your exclusive shopping desires, you will be delighted to discover the nearby shopping centers, which house a selection of luxury shops, exclusive boutiques and first-class restaurants. Here you will find everything you need to enjoy an exceptional stay in Monterrey.